About TriPAR
Paranormal Activity Research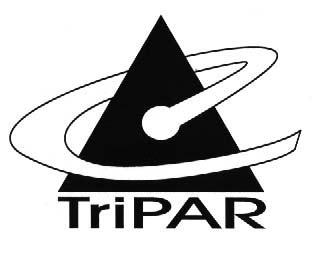 TriPAR is a not-for-profit group dedicated to helping indivduals who believe that they may be the subject of a haunting in their home or other location. It is the purpose of TriPAR to verify if a haunting is indeed occurring or if some other physical or psychological reason can be found for the experienced phenomena.
---
TriPAR Mission Statement
To confirm if a haunting is occurring by gathering conclusive evidence.(photos, video, environmental data, etc)
To continue to gather scientific to better understand paranormal phenomena.
To make available our knowledge and experience to those who need help or know not where to turn for answers.
---
Who is TriPAR
Sonny Aaron - Team Leader:

Sonny has a background including; philosophy, psychology, and religion, as well as, physics and computer electronics. He is finishing his Associates in Science to persue a Bachelor's in Management Information Systems. Sonny is an integral part of the design team for TriPAR. He co- founded SPA Investigations, an affiliate to ParaVisions before coming to TriPAR.
Shelly Hayden - Team Leader:

Shelly also has some impressive studies in the sciences; radiographic biology, and psychology. Shelly is also a certifiied photographic consultant and is working toward her degree in speech communication. Shelly started studying paranormal activity 10 years ago and is the Southwestern IL Representative for the American Ghost Society.
James Pinkston - Team Leader:

James has extensive study in the occult and he is a experienced structural contractor. James also holds a degree in criminal justice, and he has been studying the paranormal for 12 years.
The Team
Brian Hayden - Command Center:


Brian has an extensive background in photography and computer technology, so he makes the perfect command center coordinator.
Lesley P. - Field Investigator:

Lesley also has a good science background, and has had many paranormal experiences herself. Lesley has taken many of the photos you will see on the site.
Marcie M. - Field Investigator:

Marcie also has a very good portfolio of ghost pictures.
Jeff Eye - Field Investigator:

Jeff has experienced a wealth of paranormal activity. He takes care of the EMF sweeps, video and photography.
| | |
| --- | --- |
| | Jeff Guillot - Field Investigator: Jeff is a Computer Network Analyst for a large communications company. Jeff takes care of field documentation and is also a member of the TriPAR design team. |